READY TO HIRE THE BEST CONTRACT TECH TALENT?
Get our FREE comprehensive guide How to Hire Contract Tech Talent - available for download now

WHAT TO EXPECT IN THE GUIDE: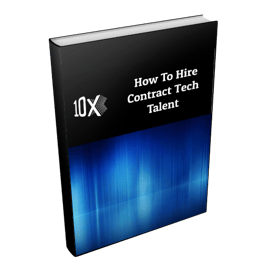 WHAT are the cost-efficiencies of employing talent only when needed?
Economy – Only pay for what you use
Talent Pool – Assign the best talent to each task
HOW can you capitalize upon the growing selection of high-quality freelance talent?
Reach – Hire anyone, anywhere
Speed – Get help fast

Discover the best techniques for hiring contract talent!